IMPS 2022
Travel, Health, & Safety Checklist & Reminders
The safety of our attendees and presenters continues to be a top priority for the Psychometric Society. In making the decision to host a live meeting, we carefully weighed the risks and benefits and believe that, with the appropriate precautions, the IMPS 2022 Meeting can safely take place with minimal risk to our attendees.
Full Day Pre-Conference Short Courses (10:00am-5:30pm)
Short Course #1: Analyzing NAEP and TIMSS Data with Direct Estimation Using R
Short Course #2: Machine Learning and Interpretable Machine Learning with R
Short Course #3: SimSEM-in-R: Simulating Structural Equation Models Using lavaan and simsem
Half Day Pre-Conference Short Courses (AM Only; 10:00am-1:15pm)
Short Course #4: Introductory course on lavaan
Short Course #5: Computerized Adaptive Testing
We are pleased to introduce the first annual International Meeting of the Psychometric Society (IMPS) Student Datathon! Student members are invited to form or be added to a team of 2-4 and delve into a dataset provided by Math Garden, performing analysis to compete for a cash prize of $1,000.
Conference Registration
Conference registration and information desk will be available in the Belmeloro Building (ground floor) at the University throughout the Annual Meeting, July 11 to July 15. A representative from the National Office is available to offer assistance during the Conference to answer questions, renew memberships, or assist those interested in joining the Psychometric Society.
Hours of Operation:
Monday, July 11 9:00 a.m.-3:30 p.m. (09:00-15:30)
Tuesday, July 12 9:00 a.m.-4:00 p.m. (09:00-16:00)
Wednesday, July 13 9:00 a.m.-5:00 p.m. (09:00-17:00)
Thursday, July 14 9:00 a.m.-12:30 p.m. (09:00-12:30)
Friday, July 15 9:00 a.m.-3:00 p.m. (09:00-15:00)
Please click this link to register for the conference (note to members: make sure you log in to get reduced conference fees): IMPS 2022 Conference Registration
Short Course Only Registration
If you are registering for both a Short Course and the Conference, please use the registration link above. If you are registering for a Short Course Only and not registering for the full conference, register using this link: Short Course Only Registration
Sponsors
The Psychometric Society truly value their sponsors. The support is genuinely appreciated! If you are interested in sponsoring and showcasing your company at the IMPS 2022, please contact Qiwei (Britt) He via email.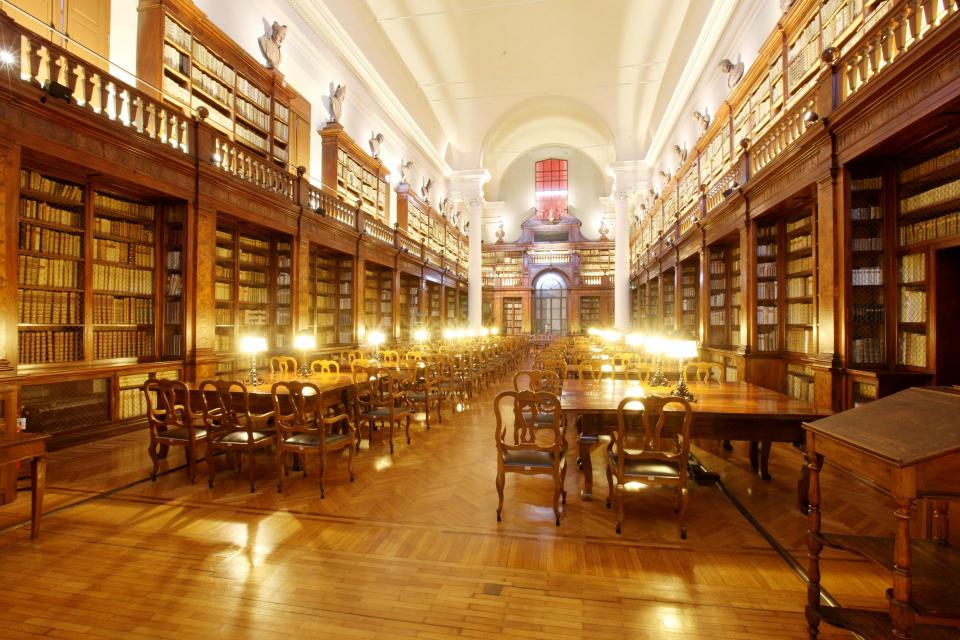 The University of Bologna (Italian: Alma Mater Studiorum — Università di Bologna,UNIBO) is a research university in Bologna, Italy. It is the oldest university in continuous operation in the world. Bologna is nestled between Venice and Florence in Northern Italy. The IMPS 2022 venue will be located at the Belmeloro Complex, a modern and dedicated facility in the heart of the University district. It is a true university town with classrooms throughout the beautiful historic city center.